Winter Sport Buying Guide
---
Our infrared sportswear is all made with KYnergy infrared fibres giving you the benefit of infrared every time you put them on.
Infrared helps better regulate your temperature on and off the slopes by increasing your circulation.
In colder climates, our fabrics warm up quicker, and then store the thermal energy 63% longer than an equivalent weight fabric would. The increase in circulation allows your body to more efficiently transport heat around KYnergy exposed areas, resulting in a regulating effect rather than just heating or cooling. Our customers wear KYMIRA base layers in all-weather environments and the products have been used to great effect to regulate in temperatures from -35 degrees centigrade.
The infrared increases your available endurance, power and strength, with its increases in circulation, tissue oxygenation, respiration efficiencies and reductions in fatigue and DOMS. Muscles are primed with the increase in Nitric Oxide, resulting in more flexibility and mobility and reducing the likelihood of injuries.
Recovery is also accelerated and the added benefit of natural pain relief means you get more enjoyment from your active holiday.
---
Our ¾ leggings have been designed to fit perfectly alongside the compression socks to give your legs the full benefit of infrared without a gap and without overlap in your ski boots, giving you extra comfort.
---
Put our infrared sportswear to the test and feel the benefits of temperature regulation when it really makes a difference.
Increased circulation, caused by wearing our infrared sportswear, helps distribute the warmth of your body preventing you from overheating or becoming too cold. This can benefit you both on and off the slopes as your body struggles to adjust to the changing temperatures of your environment and as you transition between high-powered exersion and low-activity.
Don't get caught short! Our tops are designed to be long enough to give you full protection and warmth, so you can focus on performance, safety and navigation.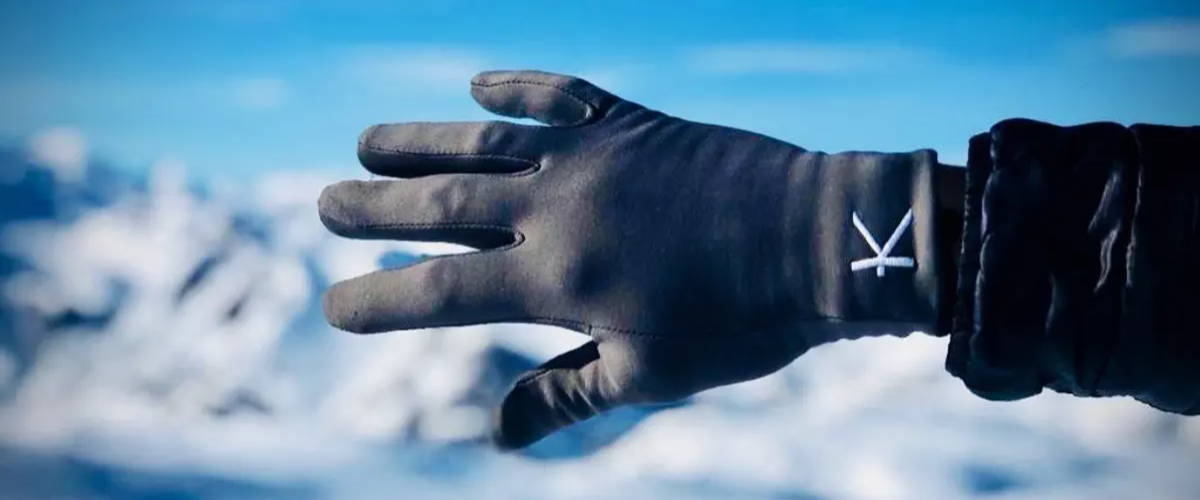 ---
Do you suffer from ice cold, numb fingers?
Perhaps your hands over heat and get sweaty...
Glove liners are a perfect extra layer inside your snow gloves to preventing overheating whilst keeping the blood flowing into your fingertips even in the harshest of conditions.
Our casual fleece gloves use the same infrared technology to keep you warm when you are off the slopes too. The fitted design and rubber grips means you can stay warm and still hold your drink.
---
Made from our signature infrared fabric, these mid layers will ensure you maintain a managable temperature, no matter how hard you're working.
Stick to our base and mid layers to enjoy the powder burn without burning up or suffering from the cold. Making this year's holiday give back more than ever before.
---
After a long day in the snow, you'll want to do everything you can to make sure you can do it all again the next day. Power-up your recovery time by wearing a fresh set of KYMIRA Sport. From top to toe, you can choose from luxurious tops and leggings, adding extra warmth with our fleece tops and gloves.
You can really enjoy your après ski, safe in the knowledge that you body is working hard at repairing.
Let KYMIRA do the hard work when you have done enough for the day.