---
---
Top 5 Nationally across all distances, Top 10 across Europe in 800m, 1500m and 5000m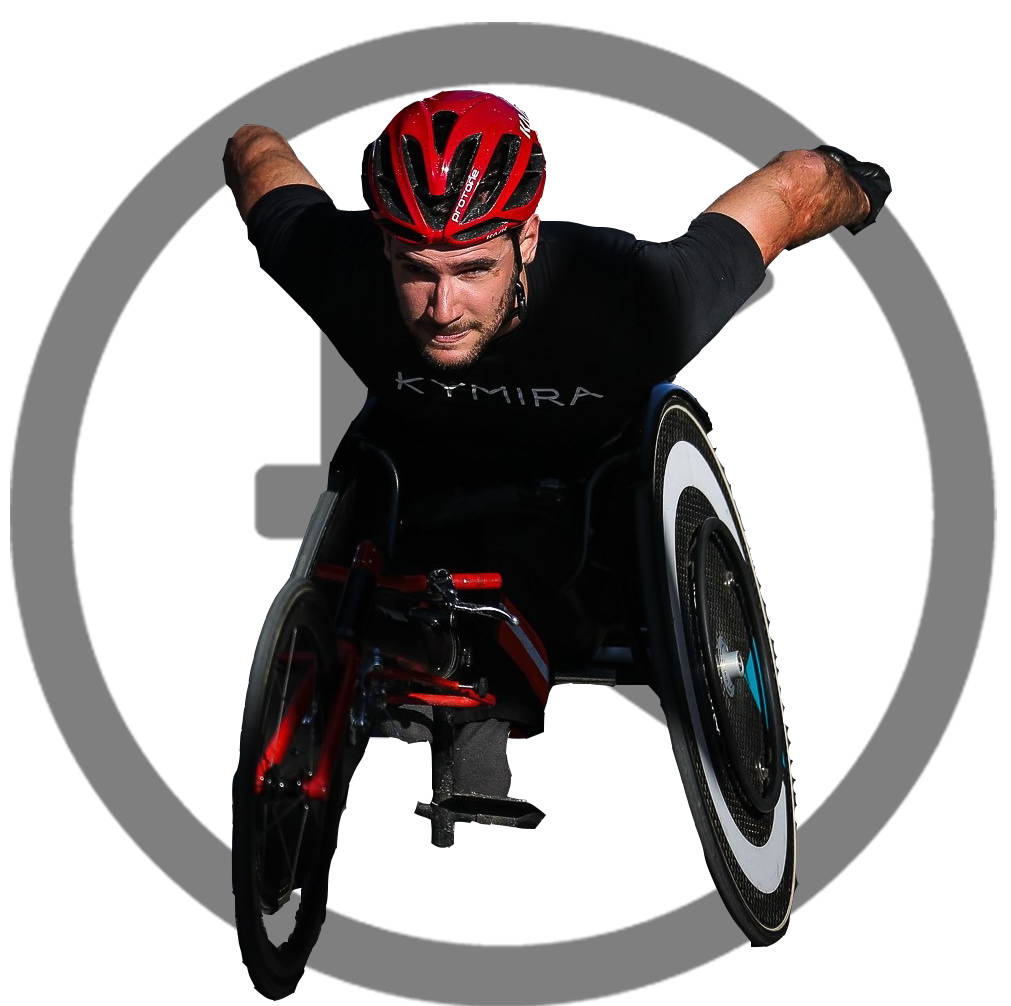 ---
"[KYMRIA] has helped me recover much quicker, which, in turn, has allowed me to train harder for longer. This is vital in my sports, because I need to work on extreme levels of endurance"
Danny Sidbury
T54 Wheelchair Racer
Your best piece of coaching advice?
I have received lots of great advice over the years, but the two that stand out for are from my Coach and my Dad.
The advice I received from my Coach was: 'Control the controllable' A very useful piece of advice that can implemented in any aspect of life in order to better ones self.
The piece of advice I received from my Dad is more tongue in cheek: 'Just go faster'
Your best mental performance tool?
Breathing! A simple task to focus on, helps block out any other distractions and will improve your performance no matter the sport.
What benefits have you experienced from using KYMIRA sport?
Without question breaking my elbow in 2016, which in turn, put me out of the sport for the entire 2017 season as well.
It taught me that injury is not the end and that it is possible still improve and be competitive post injury.
Danny's Top KYMIRA Sport Products
What were your initial thoughts on KYMIRA before experiencing the technology vs now you've tried it?
I was truly excited to read about a performance garment that actually had interesting, useful and beneficial sporting applications.
Having tried it, it does what it says on the tin; a quicker and improved recovery.
What does your training ecosystem look like?
I usually train 6 days a week, twice a day with a combination of road, track and gym training.
My diet is varied, balanced and of high quality. I don't consume alcohol, sugary/fizzy drinks or desserts that are high in sugar.
How important are marginal gains to you?
I believe that marginal gains are important but shouldn't be obsessed over. The faster/better you become the smaller the gains become.
"Thanks to [KYMIRA's] infrared tech I am able to recover quicker. I feel fresher and that allows me to train harder and longer"
Danny Sidbury
T54 Wheelchair Racer