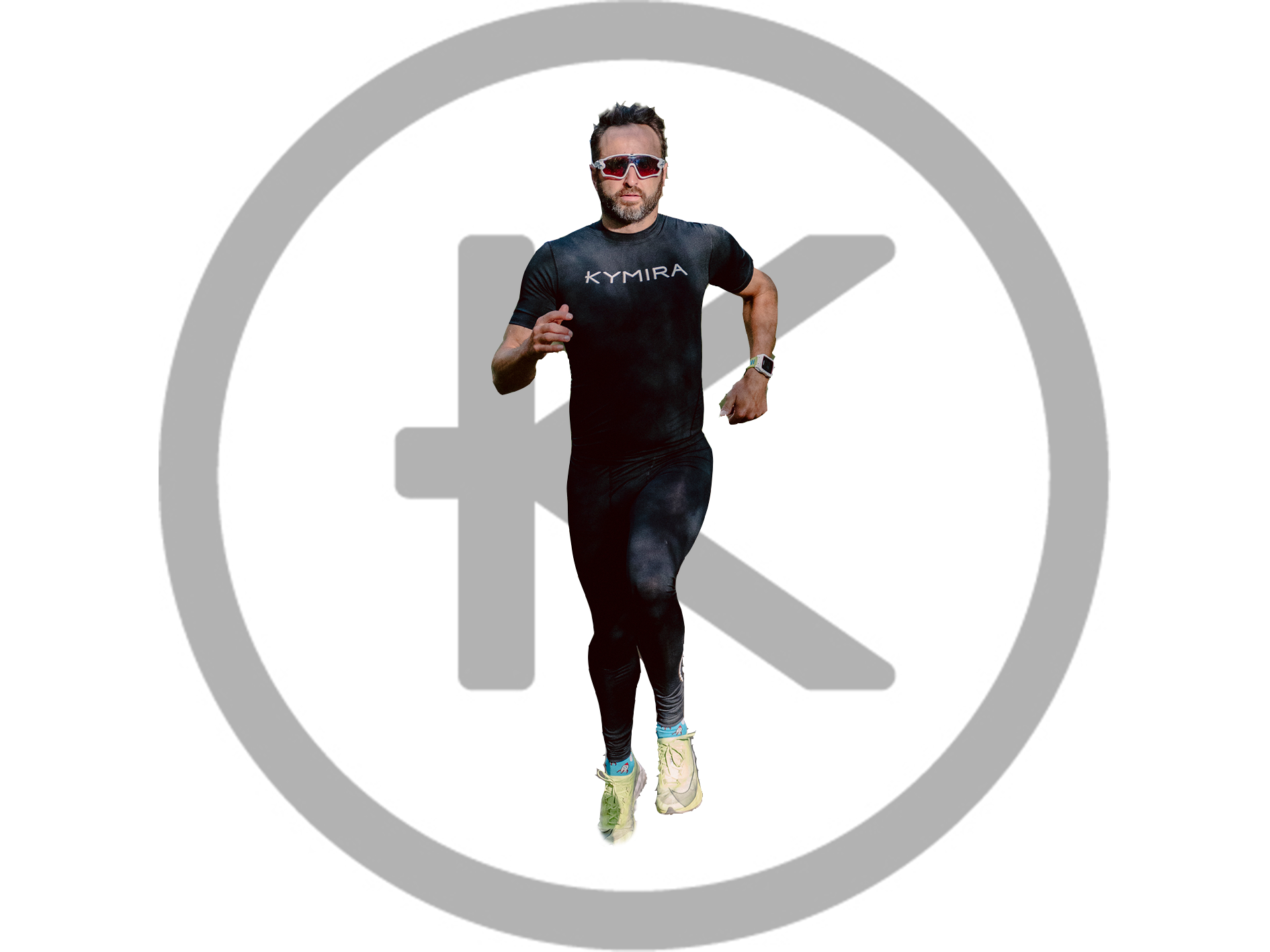 ---
International AG Triathlete, Head Coach and Founder of Precision Coaching
---
Coach for 20+ years
World Aquabike Age Group Champs, Pontevedra, Spain 2019 - Bronze Medalist
---
"The impacts of KYMIRA are frankly staggering, you've got to use it to believe it."
Will Usher
International Triathlete, Head Coach and Founder of Precision Coaching
What effect has KYMIRA had on you?
The effect of KYMIRA is staggering and it's one of those things where you have to try it to believe it. The theory sounds good but when you experience it, it's something else. We are doing big time trials currently during Covid-19, just online, and I did a 90 min all time power on the bike and I had the worst cramp after, but I slept in my KYMIRA kit and the next day it felt as if I had done nothing the day before.
What are you greatest achievements?
My first World Championships in 2002 in Mexico, I had the race of my life but didn't make it onto the podium. I would love to look at getting on the podium again for the World Championships which I did last year and to get the top step but the competition is getting increasingly steep.
What benefits have you experienced from using KYMIRA Sport and what are its main uses?
The thing I really use KYMIRA for is recovery, I do use it as a base layer for cycling as well because it is thermoregulating with the cold and the heat but predominantly it is recovery based for me. We are heavily using our legs within triathlon so I use the IR50 leggings after every major session.
Will's Top KYMIRA Sport Products
What is KYMIRA?
KYMIRA is medical grade clothing, it is different to other infrared technology as it doesn't wash out meaning the efficiency will last indefinitely. The increase in circulation helps to improve the oxygen saturation of the muscle tissue but also helps take away waste products which has always been one of those key issues.
How did you get involved with KYMIRA?
We were recommended to have a look at this product by a colleague, the theory side of it was very exciting but the reality of the effects were staggering.
When do you use KYMIRA products?
I use KYMIRA products predominantly for recovery. The nature of what we do within a triathlon, we are hammering our legs, so I use the IR50 leggings after most sessions and if its been a particularly big day I'll sleep in them as well. The impact is impressive.
My favourite KYMIRA product is the IR50 leggings as I do a lot of weight bearing exercises which are much harder to recover from. I also love the hoody as it is a little more casual and comfortable post swim, it is nice not to always be in lycra.
"The evidence behind KYMIRA is strong, and then trying the articles of clothing we were just blown away with the results."
Will Usher
International AG Triathlete, Head Coach and Founder of Precision Coaching