---
Pro BMX and Mountain Bike Rider
---
BMX: World Champion 1995, World Champion 1996, 10 times British Champion, 10 times national number 1
Mountain bike: 3 times UCI world ranked number 1, European Series Champion 2012, European Series Champion 2013, 12 times national series champion, 9 times national champion, MTB hall of fame inductee 2014.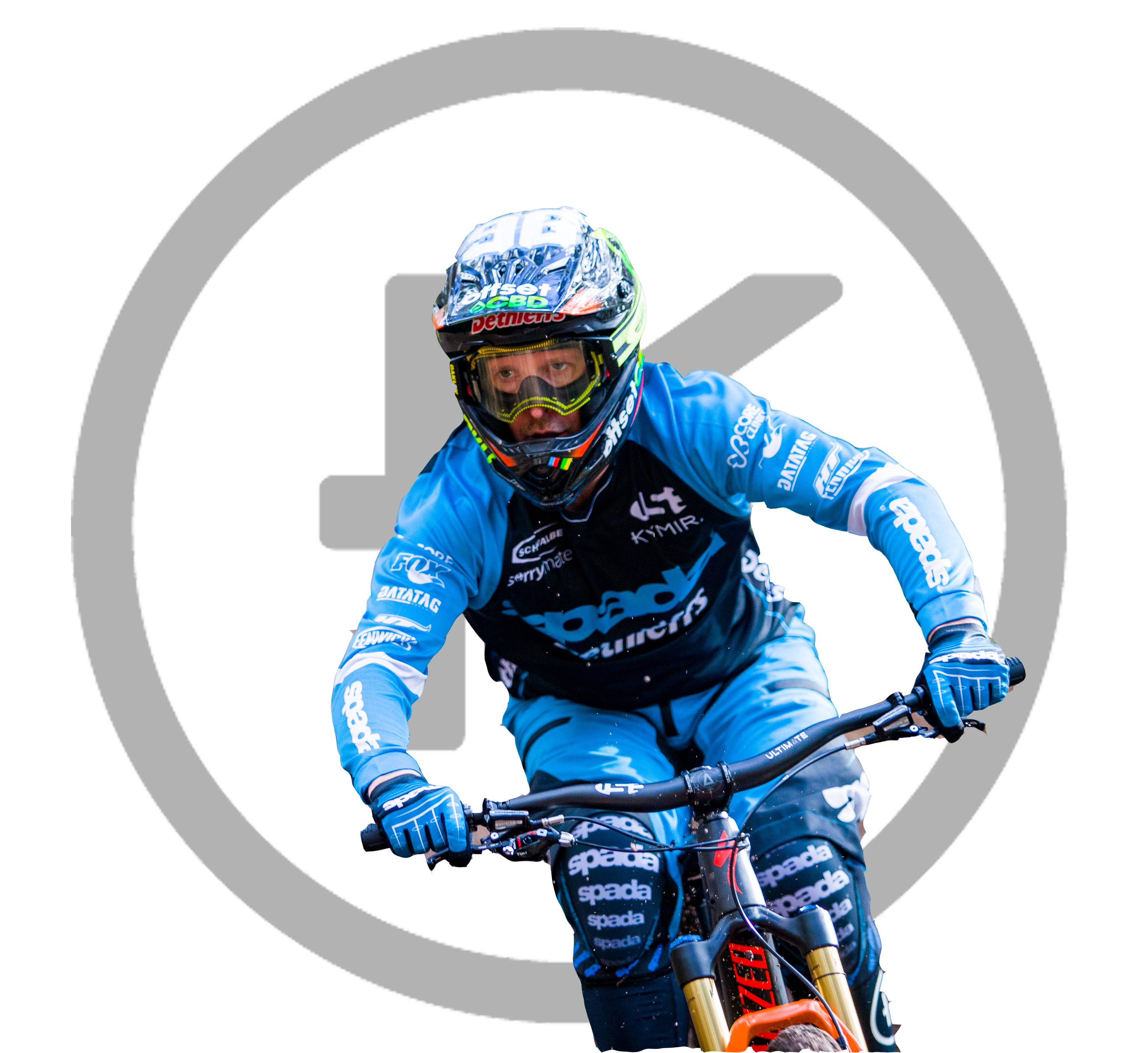 ---
"Using KYMIRA has become as important as putting my helmet on."
Scott Beaumont
Pro BMX and Mountain Bike Rider
Your best piece of coaching advice?
You can always go faster. Every sport continues to move forward over the years so we just have to unlock the next stage to go faster. In my sport, 1mph can normally solve jumping the biggest jump and winning the race. So we always search for that 1mph.
Your best mental performance tool?
For me it's always remembering that it is just a bicycle race. We are lucky to have a chance to race bikes. It's a race from A to B and it doesn't need to be any more complicated than that. A reminder of this every race day helps me to focus on just riding a bike.
How important are marginal gains to you?
Any gain is important. Marginal or major. No one is perfect and as athletes in every sport we continue to go faster, jump higher and push the limits of what is possible. Every gain, small or big, makes a difference to performance.
Scott's Top KYMIRA Sport Products
What were your initial thoughts on KYMIRA before experiencing the technology vs now you've tried it?
Of course initially, like everyone, I felt it seemed too good to be true. The I tried it. A product that can literally remove severe DOMS from my daily grind. Nothing else can help you feel fresh after hard training sessions. KYMIRA products do just that.
What has been your toughest experience in the sport and what did you learn from it?
The nature of being an athlete means that there are many tough experiences every year. To single one out is very hard. I would say injuries place a huge mental and physical drain. The toughest injury I had was when I fracture dislocated my left leg and ankle when my left foot was literally backwards and hanging on by skin. The doctors said I would be lucky to walk properly again and that I would never race again.
What did I learn from it? That I love proving people wrong! Humans are incredible and impossible is always possible.
What does your training ecosystem look like?
Recovery is just as important as any training session that I do. My sessions are tough and based around power lifting or sprints on my bike plus of course skills sessions. Recovery is huge and then seeing my physios twice a week to make sure everything is working right.
Of course diet is vital. You can't put diesel in a petrol engine and expect maximum performance.
"[When I broke my arm] KYMIRA were part of the solution to help me repair in less than half the time that 4 doctors suggested... we defied what doctors believed to be possible."
Scott Beaumont
Pro BMX and Mountain Bike Rider