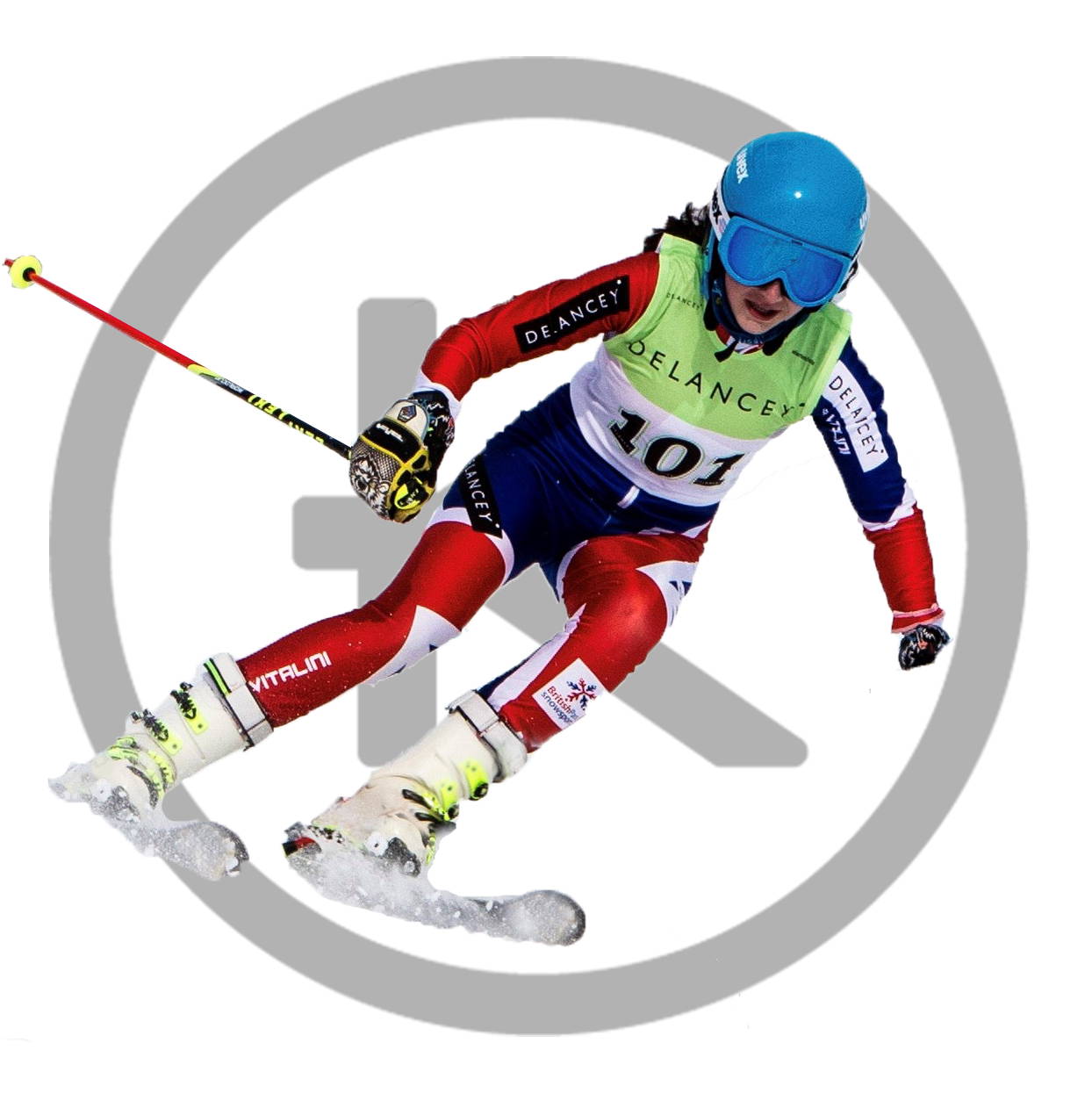 ---
---
GB's most decorated Paralympian
The first British Skier to win the World Cup title in Aspen 2016
4 x Paralympic Medalist PyeongChang 2018
World Gold Para Alpine Skiing Gold Medalist 2019
---
"As soon as I put the leggings on, I feel the muscles in my legs start to relax and feel lighter, especially after a long session."
Menna Fitzpatrick
Paralympic Gold Medalist Skier
Your best piece of coaching advice?
The best bit of coaching advice I have ever been given, is if you are feeling overwhelmed with everything, imagine you are a still point in the middle of a storm and imagine it getting slower around you. This helped reduce the feeling and helped me focus on what I needed to do.
Your best mental performance tool?
Before my guide, Jen Kehoe, and I get in the start gate, we like to try and distract ourselves from what I am about to do and control the nerves, so this involves singing. It involves the occasional Disney song.
What were your thoughts on KYMIRA initially vs once you actually tried it?
I thought it sounded too good to be true to be honest, I wasn't convinced I would feel the difference. However, I have found my legs feel more recovered, immediately when I have put them on after training. I also can't wait to test them out on long plane journeys and see the difference with jet-lag and stiffness from travelling.  
Menna's Top KYMIRA Sport Products
How has your recovery routine changed since using KYMIRA products?
As soon as I put the leggings on, I feel the muscles in my legs start to relax and feel lighter, especially after a long session. I like to wear them during and after my gym sessions and have noticed that my legs don't feel the DOMS as severely the next day. I'm also planning on wearing them for my long plane journeys to the mountains to help with the jet-lag as I have seen the effects already.
These products have improved my training as I know I won't be as sore the next day, and the quality of the products makes them perfect to train in. I also make sure I'm well hydrated using hydration tabs and vitamins to protect me from any bugs or illness during long periods away from home. All of these, along with my usual recovery stretching, foam rolling, and yoga, help me recovery quicker/better so I can train harder.
What has been the toughest experience in your career and what did you learn from it?
The toughest experience in my career would be when I broke my right tibia March 2020. Because of COVID I didn't miss any races but being injured can leave you feeling like you are incompetent. It was extremely hard to work through the rehab as it was all done on Facetime instead of face to face, which was extremely difficult for a visually impaired person. I learnt that if I can get through being injured and COVID that I'm strong enough for most things.    
How important are marginal gains to you?
When competing at the highest level, you need to make every effort in recovering, training and your equipment. Making sure you do everything you can do to be in the best possible place before you are in that start gate. Everything we do we do for a reason and the more tools you have, the better. It could be something your competitors don't have that will make the difference between winning and losing.
"I thought it sounded too good to be true to be honest, I wasn't convinced I would feel the difference [but] my legs feel more recovered, immediately, when I have put them on after training"
Menna Fitzpatrick
Paralympic Gold Medalist Skier