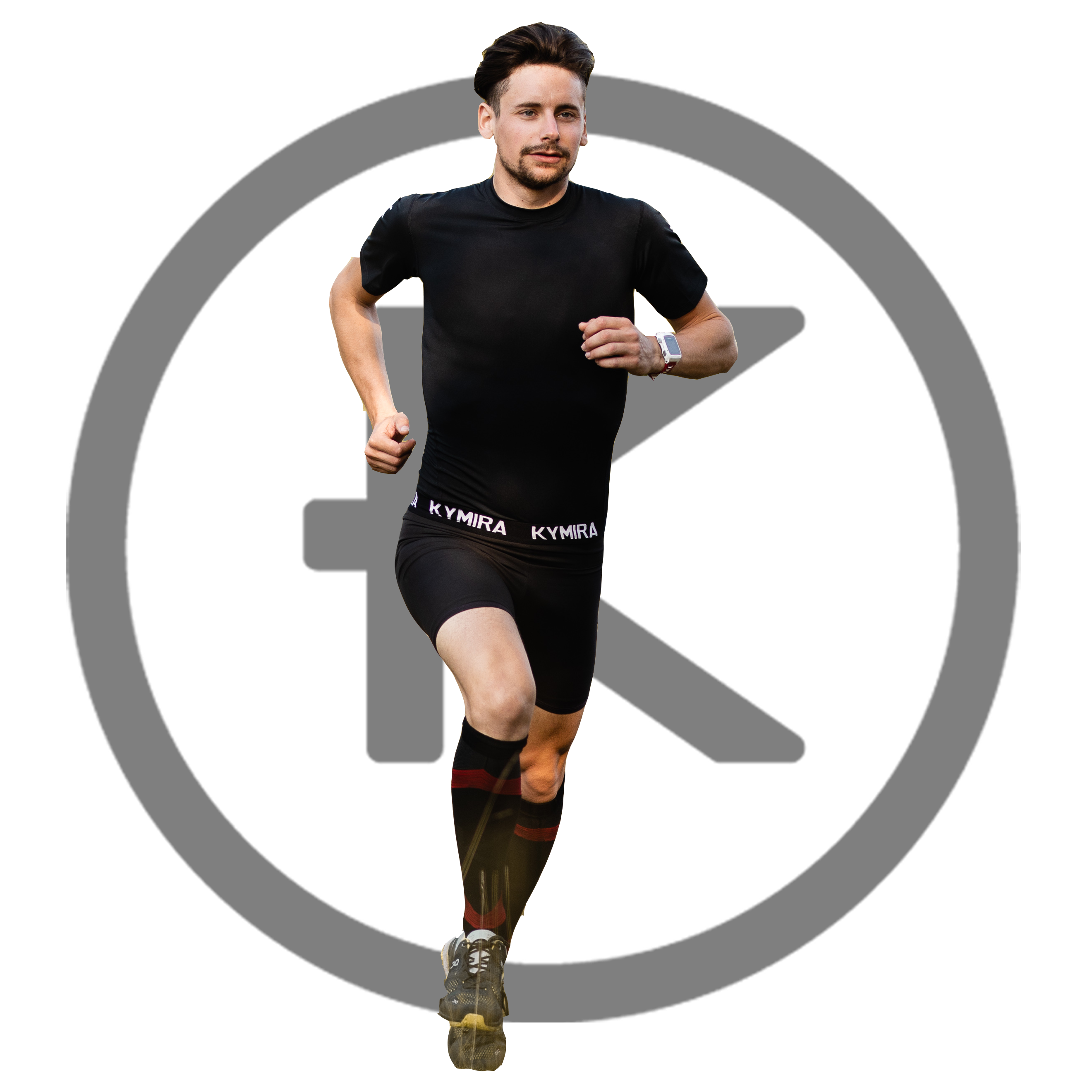 ---
---
National Standard Distance Age Group Duathlon Champion 2018
3rd Oulton Park Half Marathon 2019
Winner Scissett Sprint Triathlon 2019
Dronfield 10k winner
8th and 2nd in Age Group Clumber Park Standard Distance Duathlon
---
"KYMIRA highlights the importance of recovery" 
Liam Walker
GB AG Athlete
What is your best mental performance tool?
Music - I listen to a lot of pop punk/a bit of rock/indie thrown in, some house and even some drum and bass. It all depends what I'm doing and feeling at the time. Interestingly, I don't miss it on race day, I don't even think about if I'm not listening to music, the race vibe just gets me going. I also watch motivational videos: seeing someone do something amazing/inspiring always boosts motivation!!
What has been the toughest experience in your career and what did you learn from it?
Denmark European Powerman Duathlon Champs: being the 2nd Age Group athlete in the entire field with less than 5k to go on the final run. Top three would have got me into elite races and I didn't make it, I don't think I need to say much more! Apart from eat more and don't risk 'bonking' in such a massive race. Another area which is a tough experience, knowing that needing a couple more financial backers will really propel what I wish to achieve. I know I am capable of becoming pro/reaching an elite level, but is incredibly difficult with a full time job. KYMIRA have been amazing fully supporting with kit and other costs though!! You just keep enjoying what you are doing and hope the moment will come.
What were your initial thoughts on KYMIRA before experiencing the technology vs now you've tried it?
My initial thoughts were of excitement. I was intrigued to try it. Could the technology really support performance? Could it help you recover? Would it be as stylish as seen on a webpage/social media? I am glad to say it really works, fits well, is durable, versitile and looks great.
Liam's Top KYMIRA Sport Products
What are your top 3 KYMIRA products?
Hoody: I just love the way it looks and the texture and feel is amazing.
Merino: really lightweight, especially good for cycling, when you don't want something heavy on underneath. It also wicks really well.
Cycle kit: really, really well made to be honest, the padding 2 years later on the bib shorts is still going strong.
How has your recovery routine changed since using KYMIRA?
It highlights the importance of recovery. I often wear the clothing and it just helps me recover faster than anyone.
How important are marginal gains to you?
I believe they are important, but so is having a balance with what you do. It's hard to incorporate many marginal gains on top of a full time job. Unfortunately, I don't have the luxury of being able to do a lot of small things. I would love to as they really work well.
"It really works, fits well, is durable, versatile and looks great"
Liam Walker
GB AG Athlete