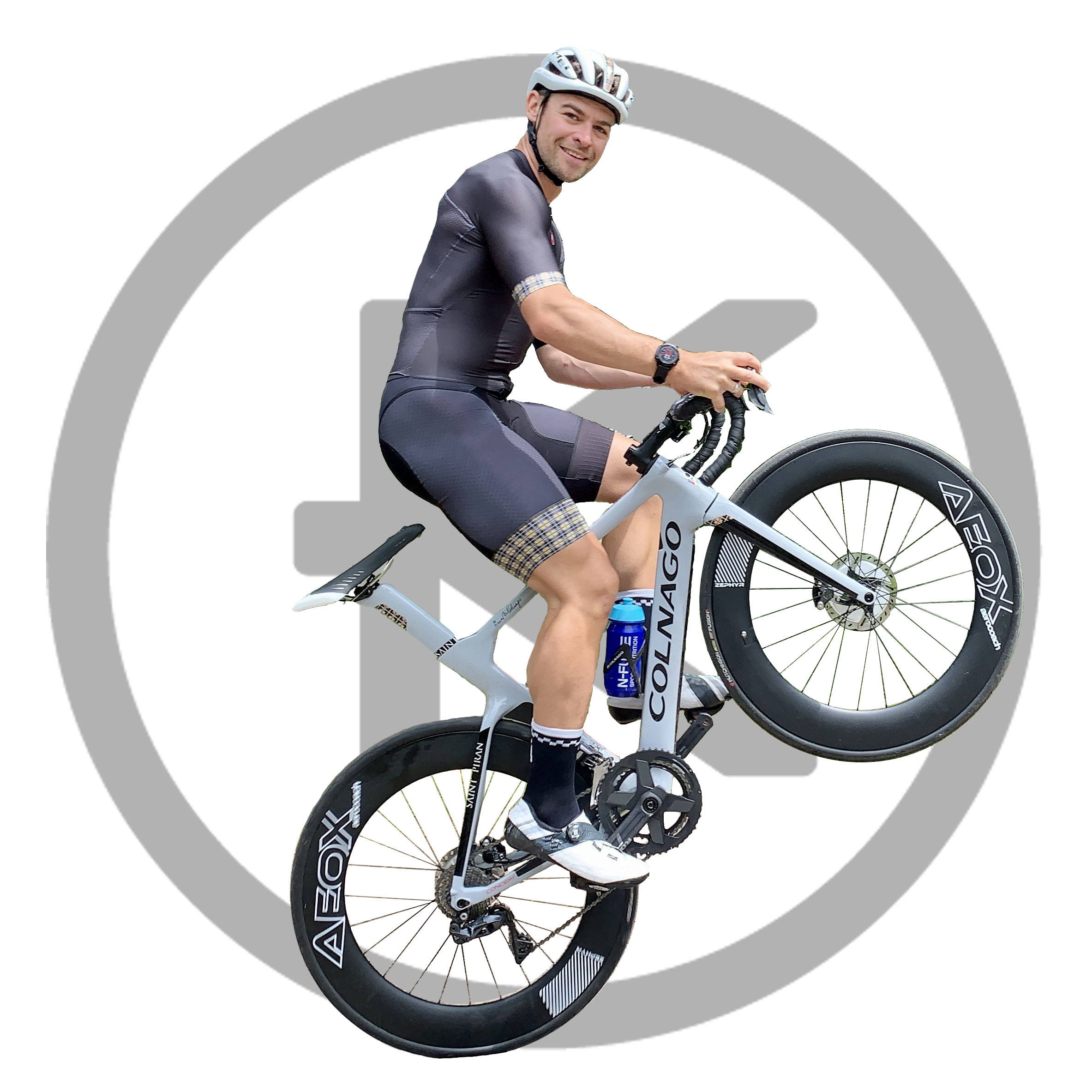 ---
---
2 x World Record Holder
Ex Pro Bike rider
Member of the Saint Piran Elite Cycling Team
---
"I still describe it as black magic... I am seriously impressed by the quality and it's effectiveness."
Chris Opie
International Cycling and member of Saint Prian Elite Cycling Team
Your best piece of coaching advice?
My favourite coaching advice is to simply seek out professional guidance if you are serious about your sport. The sooner you can find good guidance, the more you will enjoy your sport and the faster you will progress.
Your best mental performance tool?
For me music is my favourite mental performance tool. Listening to the correct playlist reminds me of previous achievements and inspires, motivates and focusses me on replicating those performances.
What benefits have you experienced from using KYMIRA sport?
I use KYMIRA sport as my recovery clothing, so I wear it as pyjamas. One of the biggest unexpected benefits I've noticed has been my skin health which has really improved, especially on my back.
Chris's Top KYMIRA Sport Products
How has your recovery routine changed since using KYMIRA products?
My recovery process now simply incorporates me popping on my Kymira clothing, knowing I can sit back and it is enhancing my recovery without me really even thinking about it. The hoody is my number one item, easily the nicest top I have ever owned. It looks good, feels good and I love the active T shirt for my gym sessions. It just fits perfectly and performs exactly as I want it to
What has been the toughest experience in your career and what did you learn from it?
Retiring from competition has easily been the hardest experience I have ever been through. Everything I had spent my life building and working towards had all of a sudden disappeared and was no longer relevant. Competition isn't easily replaceable in life and I really struggled to understand how to find direction in life without it. I need goals and events to build towards, which is just part of the reason for my comeback.
What does your training ecosystem look like?
To be really honest my training set up is incredibly simple. I have a few weights in the garden, and a bit of a cross training circuit. And then I have my bike. I rarely train indoors, as I much prefer being outside. I train on both road and MTB. I have no special diet, just balanced and varied. I stretch after most sessions and just take good care of myself.
"My recovery process now simply incorporates me popping on my Kymira clothing, knowing I can sit back and it is enhancing my recovery without me really even thinking about it."
Chris Opie
International Cycling and member of Saint Prian Elite Cycling Team