---
---
6x British National Championships Medalist
2x Commonwealth Championships Gold Medal
European Games Gold Medal
Training for Tokyo 2021 Olympics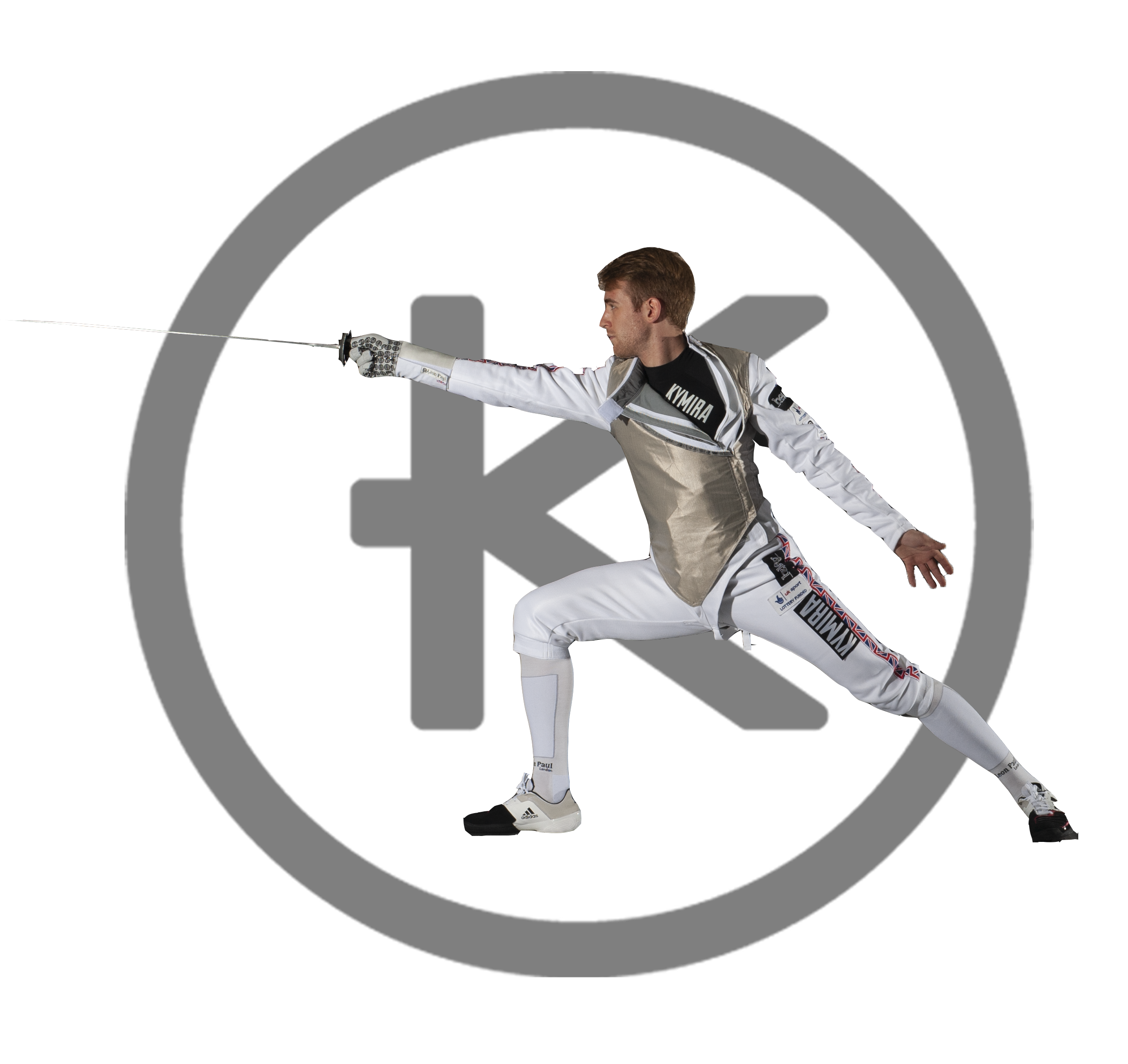 ---
"I'm an ageing athlete, this year I'm turning 29. Although I've got quite few competitive years left in the tank, I don't recover like I did when I was 21! This is where my KYMIRA leggings come in... They usually make an appearance [while I sleep] once or twice a week to help my legs feel a bit less stiff."
Ben Peggs
GB Fencer
What's the best piece of coaching advice you've received?
Fencing is a marathon not a sprint, in developmental terms, it takes many years to refine your technical and tactical knowledge. Be patient!
What has been the toughest experience in your career and what did you learn from it?
When I was told by a former performance director I had lost funding and that maybe I should go and do something different with my life. It taught me resilience and to never give up. Two weeks later I came 7th at the U23 European Championships. The mantra I now live by is - I survived because the fire inside me burned brighter than the fire around me.
What is your best mental performance tool?
The Headspace app! Also my sports psychologist - Dr Jonathan Katz.
What were your initial thoughts on KYMIRA before experiencing the technology vs now you've tried it?
When I was first shown the kit I thought it looked really cool! I was interested to know if it did what it said on the tin. After trying it - I was sold! Nearly 10 years later I've never looked back and I've not used any other base layer garment since.
What does your training ecosystem look like?
I train both by myself and as part of a team, as fencing competitions have both categories. I enjoy both types of training but when motivation is low the team really picks me up.
I have a strict training routine which comprises of some free play and set pieces. Many hours are also spent refining technical work with my coaching team. This is done both at the National Centre and in my club environment. Physical training makes up around 1/3rd of my week, the rest being technical and tactical work.
I have to be very diligent about my food routine to power me through a week comprising of over 20 hrs of physical work. This includes quality rest too, with many naps!
How has your recovery routine changed since using KYMIRA?
The leggings are now worn to bed after any big training session. Pre-season is usually lots of volume, therefore they feature most nights, and this includes between competition days as well. I couldn't repeat the same intensity the next day without them!
"I was wearing my compression shorts and top at the 2018 Commonwealth Games when I won individual gold and team silver... I even slept in the leggings that night! "
Ben Peggs
GB Fencer