KYMIRA® Sport products help you perform at the next level.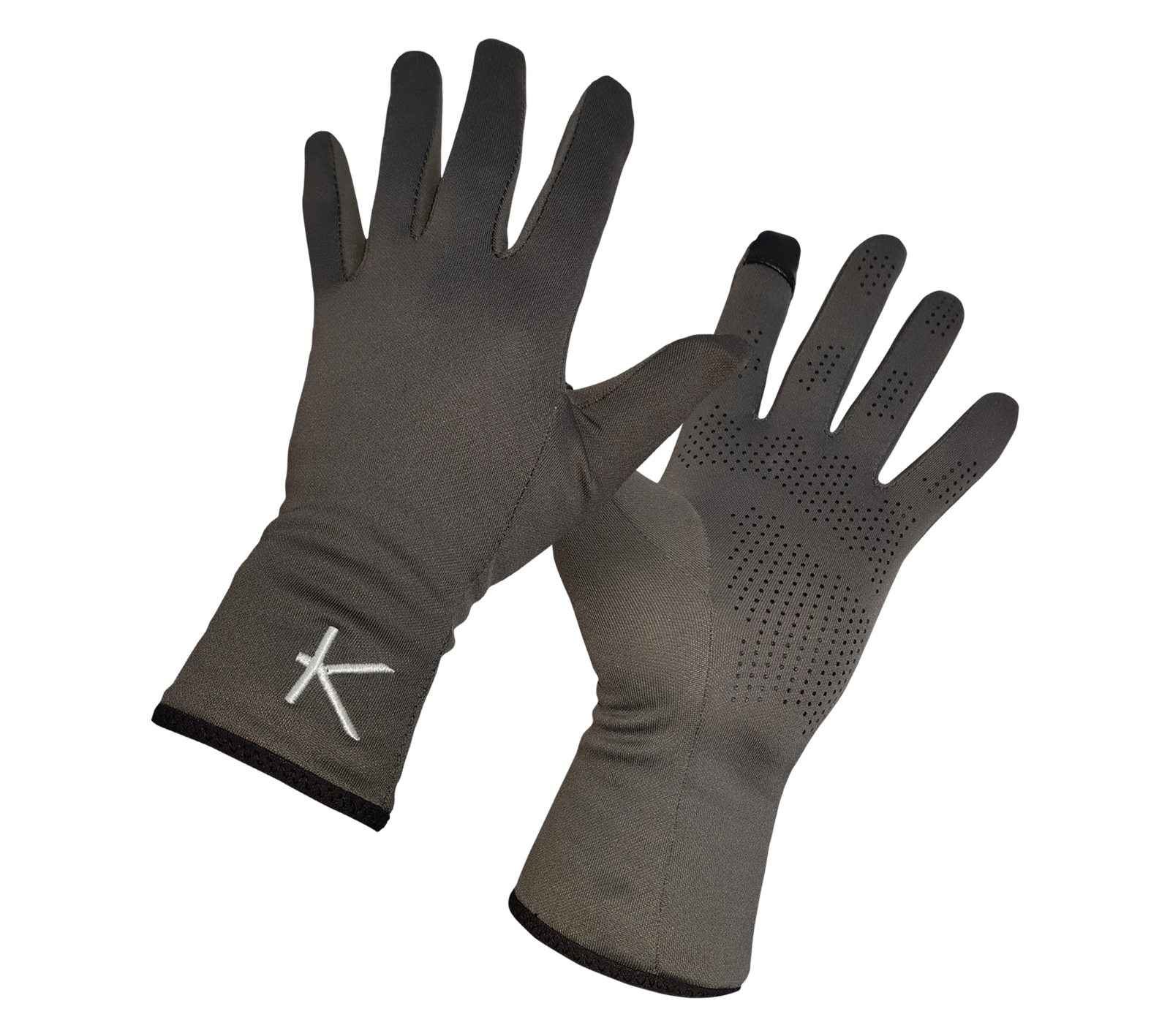 The KYMIRA infrared fleece gloves aren't just a hand-warmer, they're a medical garment. In the cold we suffer from something called vasoconstriction, which is where blood vessels constrict and we feel the cold in our extremities. The infrared technology in our gloves promotes circulation, and KYnergy infrared fabric keeping your hands warmer. They also help combat conditions such as arthritis and Reynaud's Syndrome.
Thanks of the infrared technology in the gloves, they're not thick and cumbersome like other gloves, so they allow you to maintain your dexterity whilst keeping you warm. They're ideal for outdoor sport, or simply wearing out and about.
Great for: Runners, Hikers, Skiers and Walkers! Suitable for Everyday Winter Use.
Infrared IR50 Recovery Leggings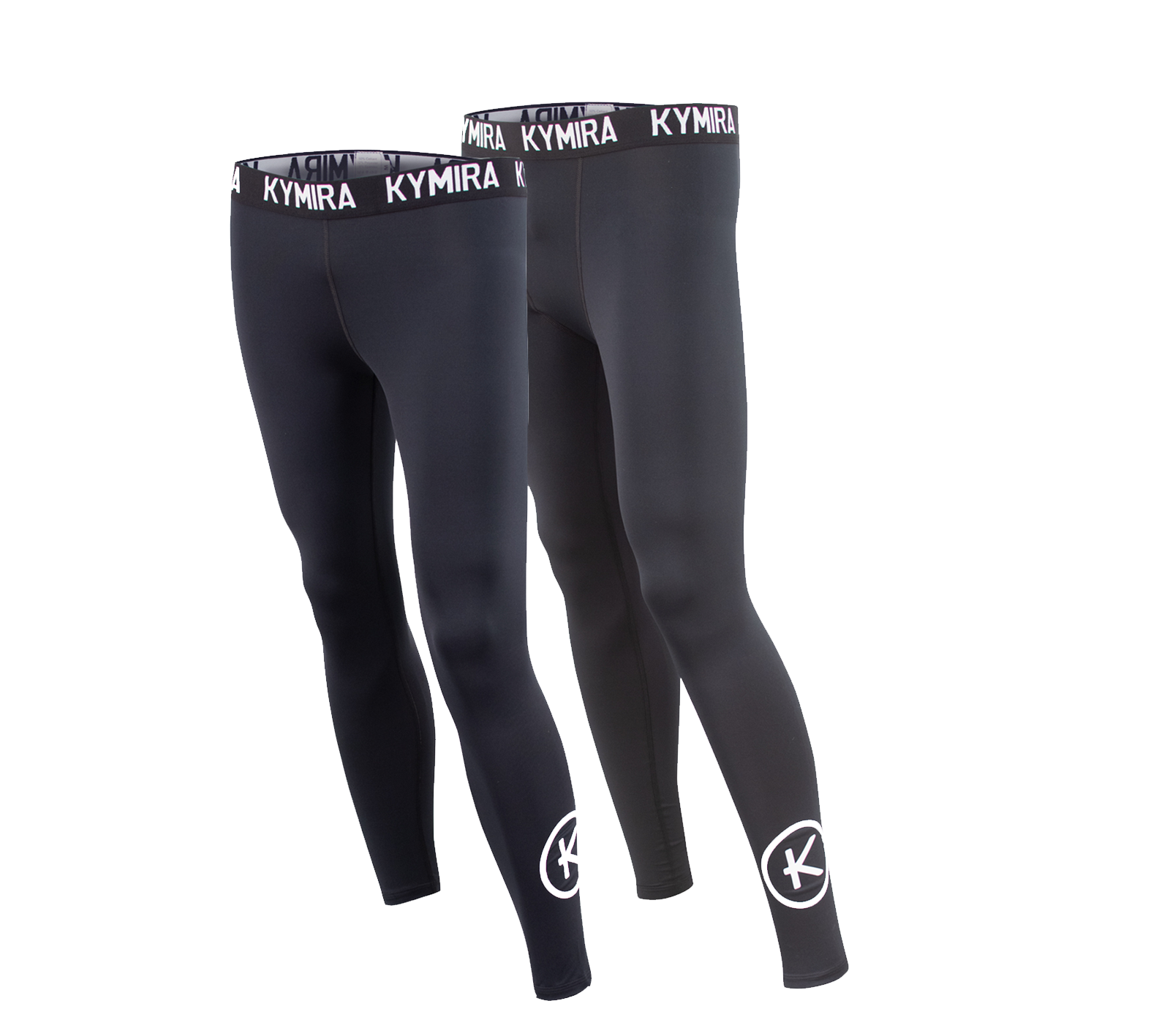 There's so much more to recovery than just not exercising – you can help to stimulate recovery by wearing infrared clothing. The improved blood flow, the tissue oxygenation, the nitric oxide production and the enhancement of sleep are all recovery benefits that have been scientifically-linked to infrared clothing. 
Our best-selling IR50 leggings are the perfect example of a garment that can be worn before, during or after exercise to improve performance and enhance recovery. They're even perfect for casual wear or wearing under your jeans whilst going about your day, allowing the benefits to accumulate passively in the background or as a base layer during outdoor activities.
The recovery leggings are perfect for a wide range of people who want to enhance sporting performance and recovery, plus they come with all of the thermoregulatory benefits of infrared as well, meaning they'll keep you comfortable in a variety of temperatures. 
Great for: All Exercisers, Casual Wear, Pyjamas! For Everyone!

FREE DELIVERY
ON ALL UK ORDERS

WORLDWIDE
SHIPPING AVAILABLE


Infrared Compression Socks
A Christmas gift list without socks would be like a Christmas dinner without pigs in blankets… incomplete.
The KYMIRA compression socks are market leaders in every sense of the word. Our socks combine the amazing benefits of infrared (improved blood flow, energy production, pain relief, performance enhancement) with the foot support benefits of compression. They provide foot and ankle support like no other and help prevent and rehabilitate common injuries. 
Great for: Runners, Walkers, Skiers.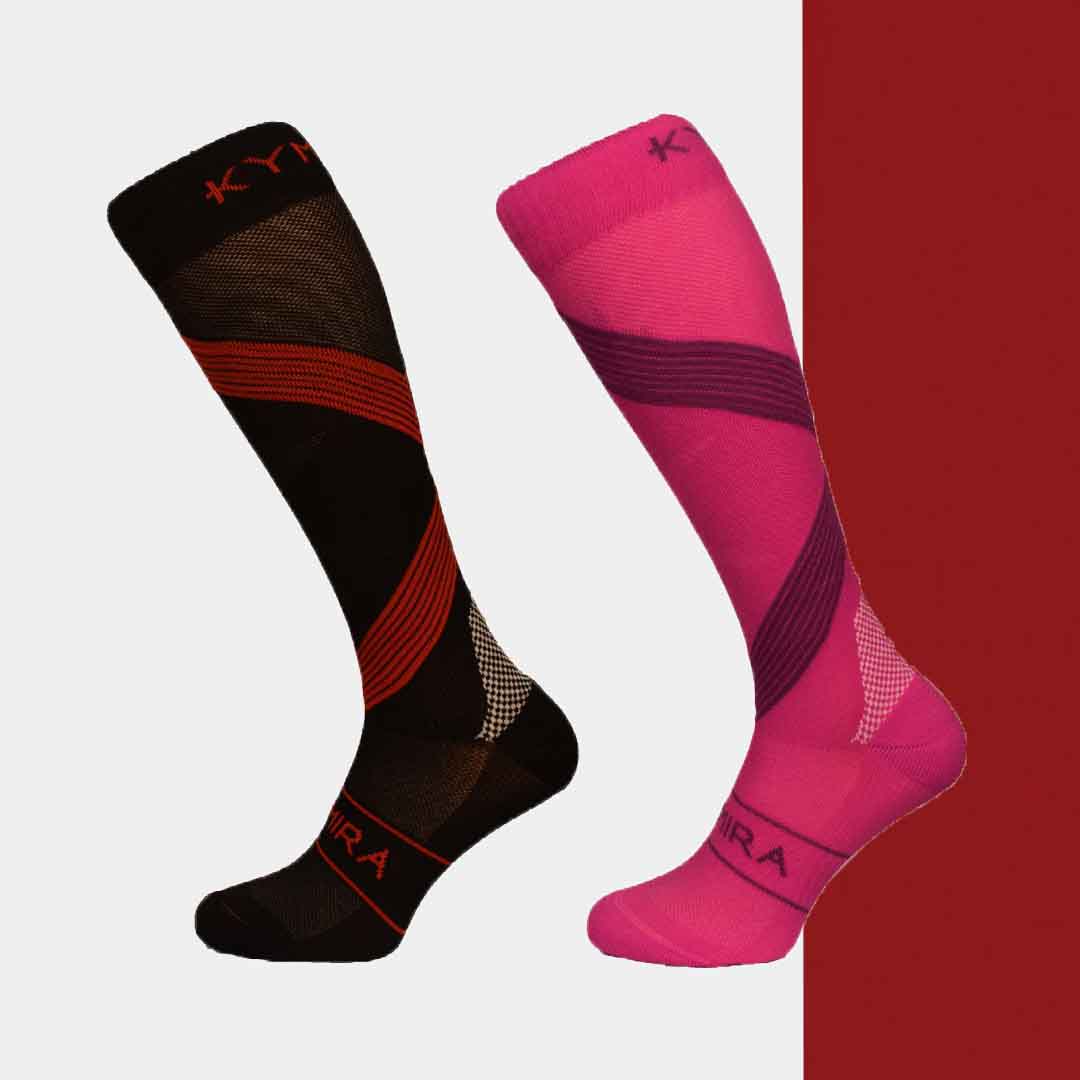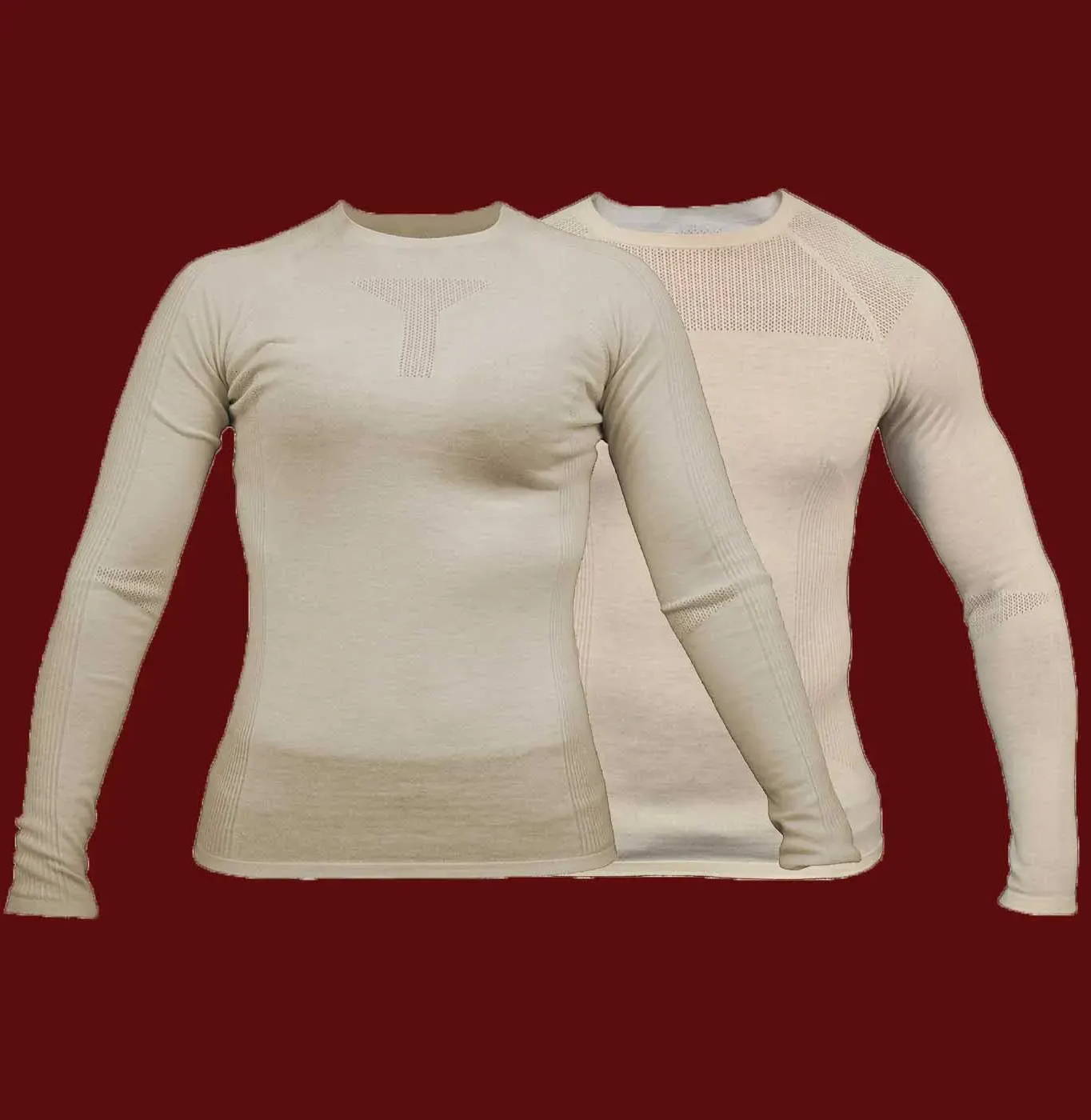 Infrared Merino Base Layer
If you're looking for the next level in insulation, the KYMIRA infrared merino base layer is a perfect solution. It is made from 100% recycled and sustainably sourced merino wool and is constructed in with a seamless pattern, meaning there are no irritating seams and points of potential rubbing. 
When you combine the unique insulating properties of merino wool with the KYMIRA infrared technology, you create a base layer that is effective in even the coldest settings – in fact KYMIRA fabrics have been tested in temperatures as low as -35 degrees.
Whether you're walking the dog on a frosty morning or throwing yourself down a black run in the Alps, this is the base later for you.
Great for: Everyday Use, Climbers, Walkers, Snow Sports fans. A great layering piece. 
This is the most versatile item we've ever produced – it's at home in a HUGE variety of environments. From a construction standpoint, it's a classic, crew-necked all-American cut. It's an athletic fit, with high-quality flat lock stitching designed to maximise comfort and longevity of the garment. Finally, it is made from KYnergy fabric, so you benefit from all of the performance and recovery benefits of infrared.
Beyond that, its versatility is its biggest asset. The KYMIRA t-shirt comes in a range of designs across three colours so is at home in the gym, around the house, on the school run, in the café or even in bed – that's right, you can sleep in the KYMIRA t-shirt and enjoy the benefits of infrared overnight, supporting improved sleep quality and duration.
Great for: Everyone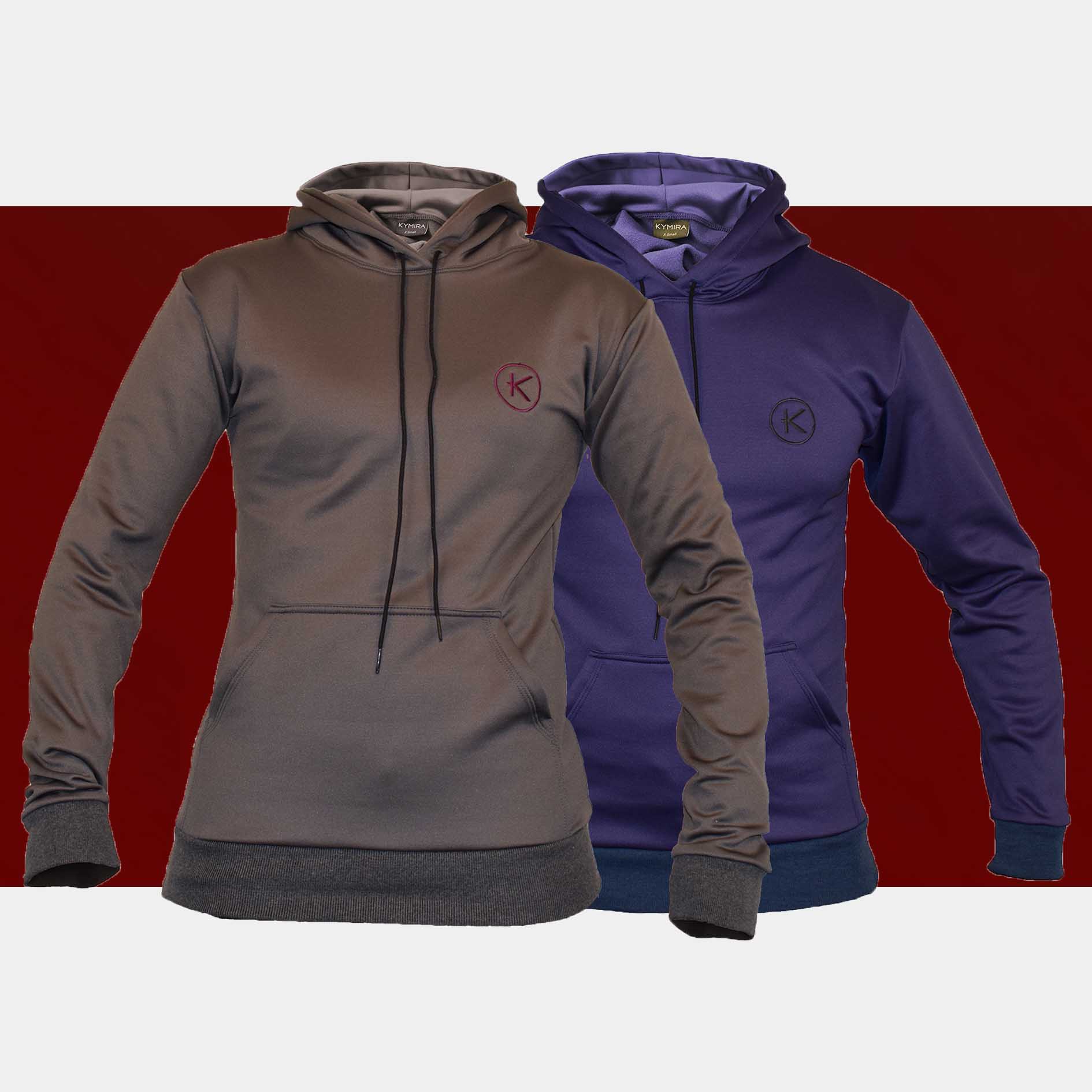 If you're looking for a slightly more casual garment, something that is perfect for the active person in your life but isn't strictly gym wear, we can point you in the direction of the KYMIRA gym hoody. It's made using the same high-quality construction methods as the rest of our range, with time and attention given to the material, the stitching and fit, but it's smart enough to wear out and about.
What separates the KYMIRA hoody from standard gym wear is the infrared technology. The second you pull the hoody on, you benefit from the benefits of infrared. Whether it's recovery from exercise, thermoregulation, decreased pain or improved circulation, this item is so much more than just a hoody – it's a performance garment you can wear anywhere.
Great for: Gym Goers, Layering, Casualwear for Everyone
New for this Christmas, we have introduced gift cards! Because sometimes it is just so hard to choose between so many great KYMIRA products. This way your loved one can enjoy the shopping experience themselves, knowing the exact piece they want, in the right size, is on its way to them.
Available in a variety of price points, or contact our team for an exclusive amount.
Great for: Everyone

"I bought a pair of these socks for my wife who suffers with plantar fasciitis periodically. The comfort of the socks and the immediate pain relief for her was fantastic, far more than either of us expected. I would 100% recommend these socks as clearly the technology in them works!!"
Nigel
Verified KYMIRA customer
"Running socks are probably one of the most important items in a runners wardrobe. The wrong pair will leave you chaffed, blistered and uncomfortable. These are comfortable, help keep your feet dry and breathe so they feel cool and able to perform. These have performed well in every condition and have never let me down."
Chris
Verified KYMIRA customer
"I purchased a pair of these leggings at the National Running Show in Birmingham and they are lovely to wear, wash easy, a good fit, comfortable and keep my legs warm when running in cold weather."
Lyn
Verified KYMIRA customer